The "Red Light" wrapped innocence !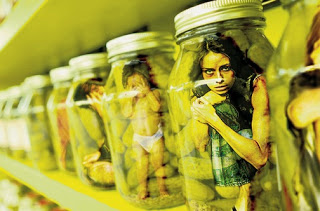 By: Sandeep Pant
Shimmer dresses, contrast bangles, cosmetics and charming accessories are the items which every girl wants to have. But these all are also nightmare for many girls as these contrast outfits are wiping colors from their glowing childhood. The business of child prostitution is expanding in India briskly. The trafficking of children from the different regions of the country at its peak. Maximum numbers of children of slightest age are losing their innocence in this illegal business. This dreadful complication is equipped to grasp India's future.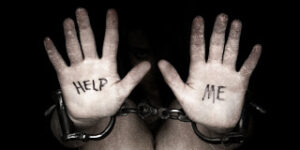 As per the records of Smile NGO there are about 40 percentages of children below 16 are in the country. Many of them are trafficked for prostitution or others offences. India where children consider as Almighty is now a big failure to save their virtues. Because of poverty and other reasons it's a piece of cake to take out children from their home and make them a part of prostitution. Helpless parents are asked to give a good amount in exchange of their children. According to the combined report of UNICEF, Women and Child Welfare and some other NGO's there are about 53 percentage of children are involve in the business of prostitution. Now the scenario of this despicable trade has been changed. There is excessive demand of girls of 10 to 14 years while earlier the age was 14 to 16. Nobel Laureate Mr. Kailash Satyarthi says "that now the children of minimum age are in trend as a sex worker. Girls of 10 to 14 have more capacity for sexual intercourse then any women. The huge demand of virgin girls in the market is an another cause of exploring child trafficking. In exchange of innocent girls brothel mistress and brokers get a good cost from the customers. " As per the records of UNICEF there is about 200 girls turn as child sex worker every day.
Conjointly many of other logic poverty is one of the most vital reason behind this lust. Due to poverty, parents sell their daughters in exchange of some amount. Chhattisgarh, Orissa, Madhya Pradesh, Bihar, Uttar Pradesh, Jharkhand are the states are where the child trafficking at its spike. According to studies done by various NGO's girls from poor background get involve in prostitution by their own wish to live a luxurious life and to get rid from poverty.