India's hope for the highest one : The Pancheshwar Dam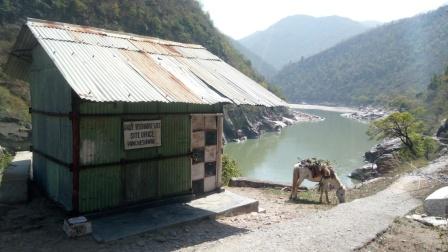 The bilateral talks between Prime Minister Narendra Modi and Nepal Prime Minister Sushil Koirala during the Nepal visit in 2014 included an agreement to restart work on the 6,400 MW Pancheshwar multipurpose project.
Geographical issues regarding the project also have been questioned over the years. 'Between 1992 and 2006, over 10 earthquakes with a magnitude exceeding 5 (on the Richter scale) have had their epicenter within a radius of 10 kilometres around the site of the proposed Pancheshwar Dam, making the Pancheshwar Dam vulnerable to damage in an earthquake.
Pancheshwar is famous for the existence of the ancient temple of Lord Shiva. It is also famous for White Water River Rafting and Angling. Fishermen consider the Golden or Himalayan Mahseer. Pancheshwar is a place where Mahakali river, Gauri Ganga, Dhauli Ganga, Eastern Ramganga and Saryu meets.
The Pancheshwar project, which is proposed on the Mahakali river, was a part of the 1996 India-Nepal Mahakali Treaty. The project was a controversial one and other than the opposition of the environmentalists, and anti-dam activists, the project was strongly opposed by the Maoists in Nepal.
this project will helpful on electricity production, generation of water for irrigation and flood control. It will produce 6480 MW of electricity. Water for irrigation would benefit the farmers in UP and by storing water, floods in Bihar and UP will be reduced.